The Peel Boutique is the perfect solution for those looking to unlock their ultimate skin health. The treatment menu provides a range of peel options that are designed to maintain skin that appears bright and glowing. Treatments last for only 20 minutes and there is little to no downtime so that you can return to your busy schedule immediately.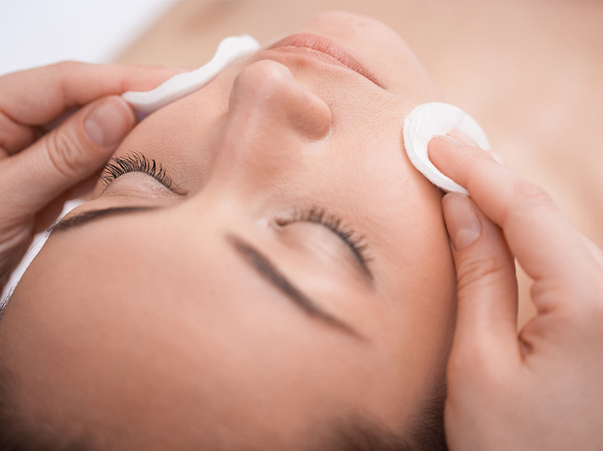 The Brightening Peel
Perfect for those with normal skin, this treatment helps to maintain a youthful and even complexion. Lighter, chemically correct peels work exceptionally well to stimulate new cell growth and to encourage healthy exfoliation and re-modeling of the skin.
The Hydrating Peel
Ideal for mature skin, this treatment helps to soften lines and hydrate thirsty skin. This is an easy and convenient treatment option for those concerned with the appearance of fine lines and wrinkles.
The Blemish Peel
Designed for those concerned with acne and skin discoloration, this treatment includes an exfoliant to help dissolve blackheads, surface debris and dead skin, whilst decreasing the appearance of pore size and calming sensitivity and redness. We recommend this treatment regularly over several months to enhance the natural healing process.
The Pre-Party Peel
Designed for those in search of that added glow before a big event. This treatment will lightly exfoliate to brighten your complexion and will ensure that your make-up glides on. No redness, no downtime, just great results.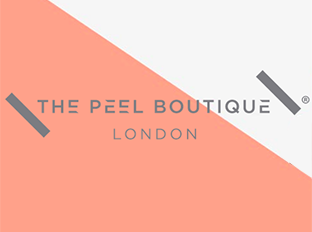 Peels
All peel treatments last for 20 minutes and cost £55.
Add-Ons Treatments
Our 10-minute add-on treatments cost £20 each and have been designed to complement and enhance our core treatment menu.
Neck Peel
Designed to maximize optimal skin health on the neck and décolletage areas.
Hand Peel
The ultimate pre-manicure treatment, this will leave you with smoother, softer hands.
Eye Peel
The perfect treatment for those wishing to address the appearance of fine lines and darkness around the eye area.
LED
LED enhances the production of collagen and supports the skin's ability to heal. This option works particularly well with the Hydrating and Blemish Peel.
Facial Massage
Our pressure point massage is perfect for those needing a few extra moments of relaxation before continuing with their day.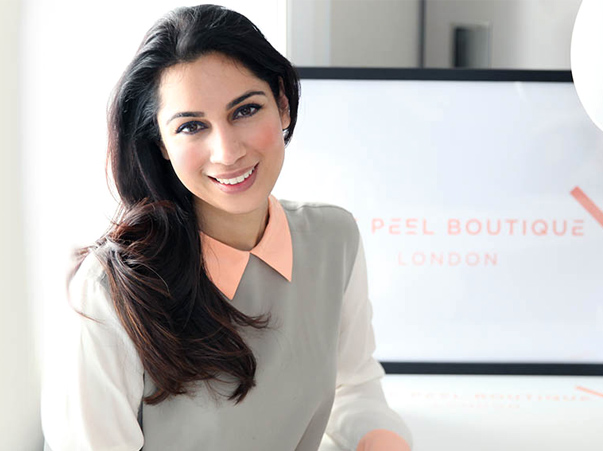 The Peel Boutique was founded by Dr Rabia Malik, a GP and aesthetic doctor with a private practice based in Belgravia. Her approach is 100% non-invasive and is centred around the use of chemically-correct, non-toxic skincare products and treatments. We offer four 20-minute, express peel treatments which have been expertly designed to maximize the overall health of your skin.
Our 'Add-On Menu' offers a range of 10-minute complementary treatment options. Due to the formulation of our treatments there is no associated down-time, meaning that you can continue with your day without having to worry about the appearance of your skin.
To book your Facial Peel appointment
To book your Facial Peel appointment