By Daniel Galvin PR
Posted in News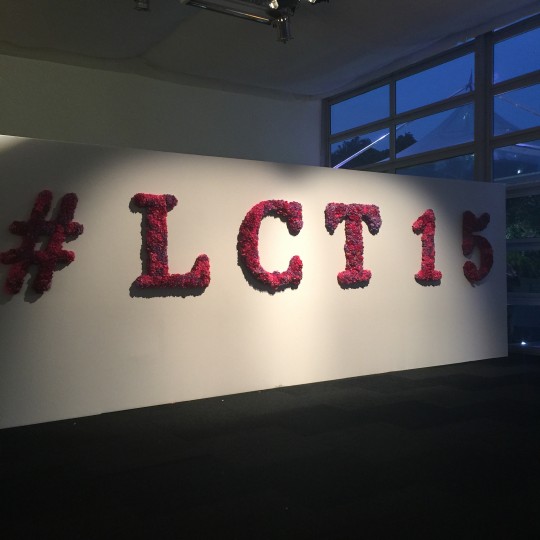 This year's L'Oreal Colour Trophy was an extra special one as we celebrated it's 60th Anniversary making it the longest running live hairdressing competition in the world! Every year is a true joy to be apart of and this year was yet again a phenomenal show that we're proud to be so involved in. The creativity and inspiration was second to none and L'Oréal put on a fantastic night enjoyed by the team both watching the show and working backstage. 
'The brief for the colour trophy was to create a look that best represents our brand so with this in mind we created three looks on the day of the Colour Trophy, two were for and in-house use and the third was for the Colour Trophy show itself 
The first look was an editorial feel. I wanted the hair to look stunningly natural. Effortless but eye catching. It couldn't look too styled as this would kill the story behind the look.
The second had more of a beauty feel to it, it was solely to show off beautiful hair, and beautiful hair is the Daniel Galvin ethos and what we do best. I wanted to keep the hair straight and shiny to show off the beautiful colour work from Colour Director Tej. There's something quite striking about long shining hair. It's very rare to come across hair like this to be in good condition, beautifully cut and long- so its great that we achieved this.  
For me hair should be fashion led and always remain current. For the show I didn't want to go over the top as I felt the slightly more simple looks would stand out and create more of an impact. It was always about the girl, the hair and the walk. I wanted to create a texture in the hair that would move and flow whilst the model moved. Tej added beautiful colour that needed to be complimented with the style. This was key. Not too much product, not too much styling, just beautiful cool hair and beautiful girl that had confidence on the catwalk. It was a head to toe thing and everything had to work. The model needed to walk at such a speed that the hair around the face lifted ever so gently giving a feeling that the hair was floating around the face.
So basically, my look was inspired buy our brand and how I see the Daniel Galvin woman. She is current, cool, with an effortless beauty that doesn't look over done. She just looks expensive'