Imagine waking up every morning with super shiny, thick, voluminous hair that looks beautifully natural and full of life and body? At Daniel Galvin we understand that the best hair extensions are about more than just length; they're about giving you a flawlessly beautiful look with the feel, colour and texture of naturally luscious locks. Led by our award-winning extensionist Becky Lennon, the beauty experts at Daniel Galvin work with only the highest quality extensions from super brands Gold Class and Great Lengths to seamlessly blend with your natural hair and give you dreamy, healthy, shiny hair that will be your greatest beauty asset.
With a reputation for being the best salon in the industry when it comes to colour, here at Daniel Galvin we're known for working with inventive techniques and the latest cutting-edge beauty expertise to create naturally gorgeous looks. It only follows that our award-winning hair extension team are equally dedicated to giving clients the most flawless hair and natural-looking extensions possible.  Available in all three of our salons, the winning combination of thoughtful attention to detail, a tailor-made approach to every client's hair and the dreamy, voluminous, natural-looking texture and colour of our exceptional extensions make us the most sought-after hairdressers in London when it comes to hair extensions you will love.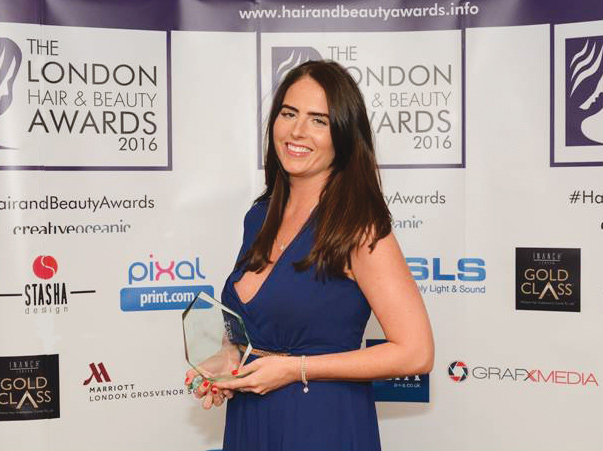 Our own Becky Lennon, head of extensions at the Daniel Galvin Marylebone Salon, recently won the coveted Best Hair Extension Specialist of the Year at the London Hair & Beauty Awards (2016). Becky has been perfecting the art of extensions for years and she works with the most exclusive brands in the industry, from Gold Class to Great Lengths. Leaving clients with a beautifully natural look, Becky blends thick, voluminous extensions seamlessly with natural hair to give a thick, luxuriously long and gorgeously natural effect.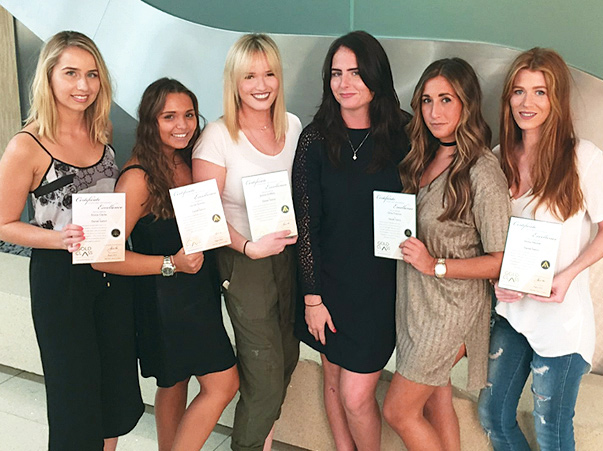 Our hand-picked, highly qualified team are experts in their field. Each Daniel Galvin extensionist must have at least three years experience in the application of hair extensions before they can apply the Gold Class standard. They all continue to advance their skills with our award-winning head extensionist Becky Lennon, making Daniel Galvin the best salon for hair extensions.
Daniel Galvin has been selected as one of ten elite salons for Gold Class when it comes to hair extensions, so you know you're in safe hands. Working closely with the latest cutting-edge materials and techniques the team guides you through the process, in either one of our sleek salons or in the privacy of your own hotel room or residence. The process starts with a bespoke consultation, a hair health diagnosis and an in-depth approach that looks at suitability and colours to give you the natural-looking hair of your dreams.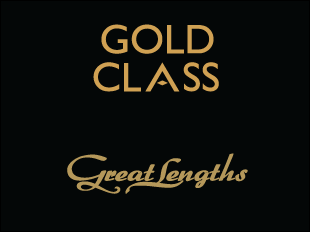 At Daniel Galvin we use only the highest quality and most luxurious extensions and offer a bespoke service whereby these are matched to your natural hair. This means that every strand applied to the hair is the same weight and density as your natural hair, so the extension doesn't add any extra pressure or tension to the scalp. The result? Providing you take care of your extensions and have them changed every three months they won't cause any damage to your natural hair or scalp.
We only use the finest, ethically sourced hair extensions from super brands Gold Class and Great Lengths to ensure you're left with hair that is ultra healthy, shiny, voluminous and strong. Our gentle cleansing and processing techniques preserve the integrity and quality for dreamy, show-stopping hair.
'It's not just about having the longest hair possible anymore, it's more about having thick, healthy looking hair full of life – and that's exactly what the extensions I apply create'
Becky Lennon – Head Extensionist
The new breed of hair extensions have the look, feel and colour of lusciously healthy, natural hair, giving you dreamy locks that won't damage your natural hair. Our award-winning hair extensions specialist Becky Lennon shares her wisdom on why the new generation of extensions are the key to the ultra thick, healthy-looking hair of your dreams!
For the full Q & A with Daniel Galvin hair extensions guru Becky Lennon go to the Lifestyle Library. For the ultimate bridal hairstyles, we talk about creating beautiful bridal looks with Wedding Ideas Magazine
To book a hair extensions appointment choose your salon