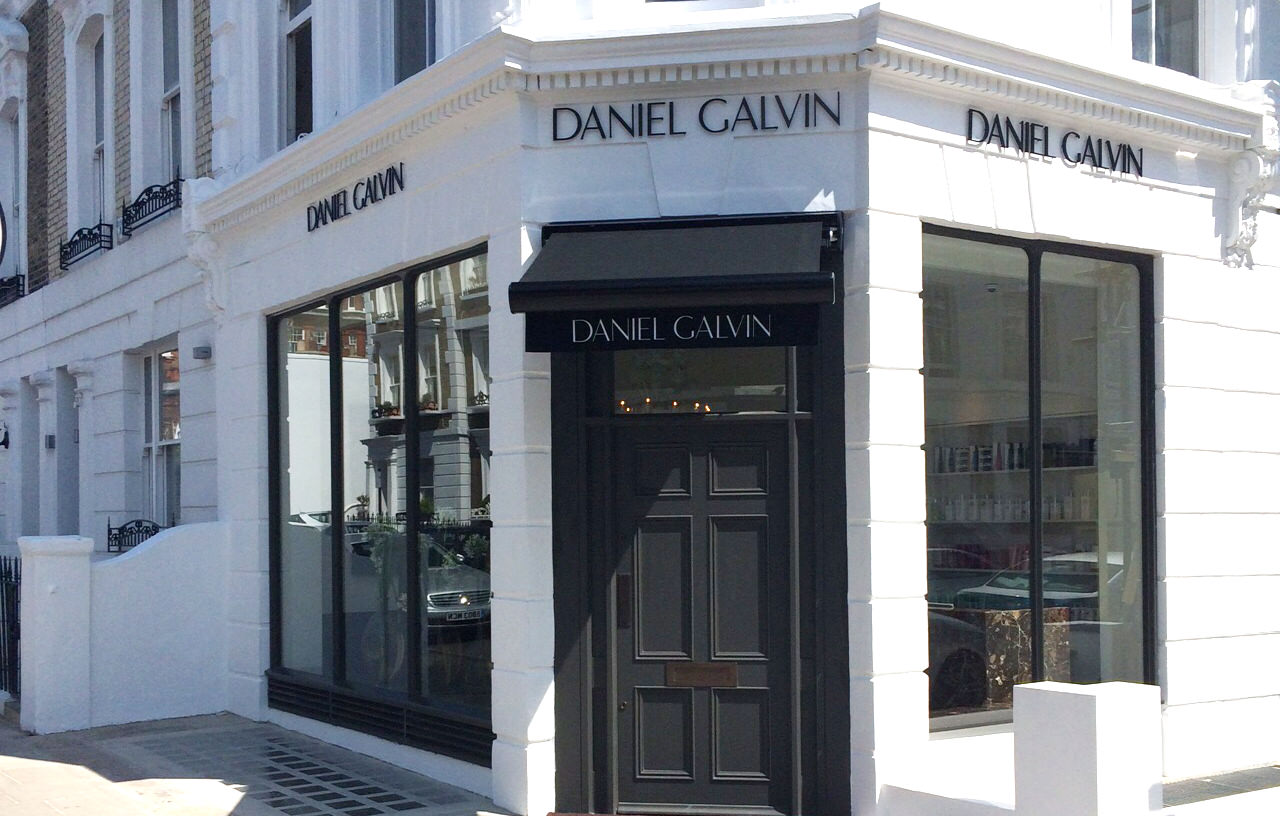 Located on Abingdon Road in Kensington, this period building is the perfect home for Daniel Galvin's sophisticated and unique brand of colour and hairdressing services. Each of the eighteen hair stations has been designed for the comfort of the client. The 'home from home' ambience is the ideal quiet backdrop for the handpicked and in-house trained stylists and colourists to spend time identifying and creating the optimum tailored style for every client. Choose this elegant residential neighbourhood, next to High Street Kensington, for personal and bespoke hairdressing. For more information, opening hours just call 0203 544 6535, or email kensington@danielgalvin.com
Daniel Galvin Kensington
67 Abingdon Road
Kensington
London W8 6AN
Tel: 0203 544 6535
Email: kensington@danielgalvin.com
Nearest Tube Stations: High Street Kensington, Earl's Court
Nearest NCP: Broadwood Terrace NCP
Parking: Meter
Normal Opening Hours:
Monday Closed
Tuesday 9.00am – 6.00pm
Wednesday 9.00am – 6.00pm
Thursday 9.00am – 6.00pm
Friday 9.00am – 6.00pm
Saturday 9.00am – 6.00pm
Sunday Closed
Please note earlier and later appointments are available on request. Daniel Galvin reserves the right to charge a 50% cancellation fee for any appointment cancelled within 24hours of the booked appointment time.
We have a skin testing policy for new clients & clients who have not visited for 6 months.
Request an Appointment
Appointment enquiries sent on Sunday & Monday will be answered on Tuesday
Daniel Galvin International Ltd | Registration Number: 04626793 | VAT Number: 177 0053 19