By Daniel Galvin PR
Posted in News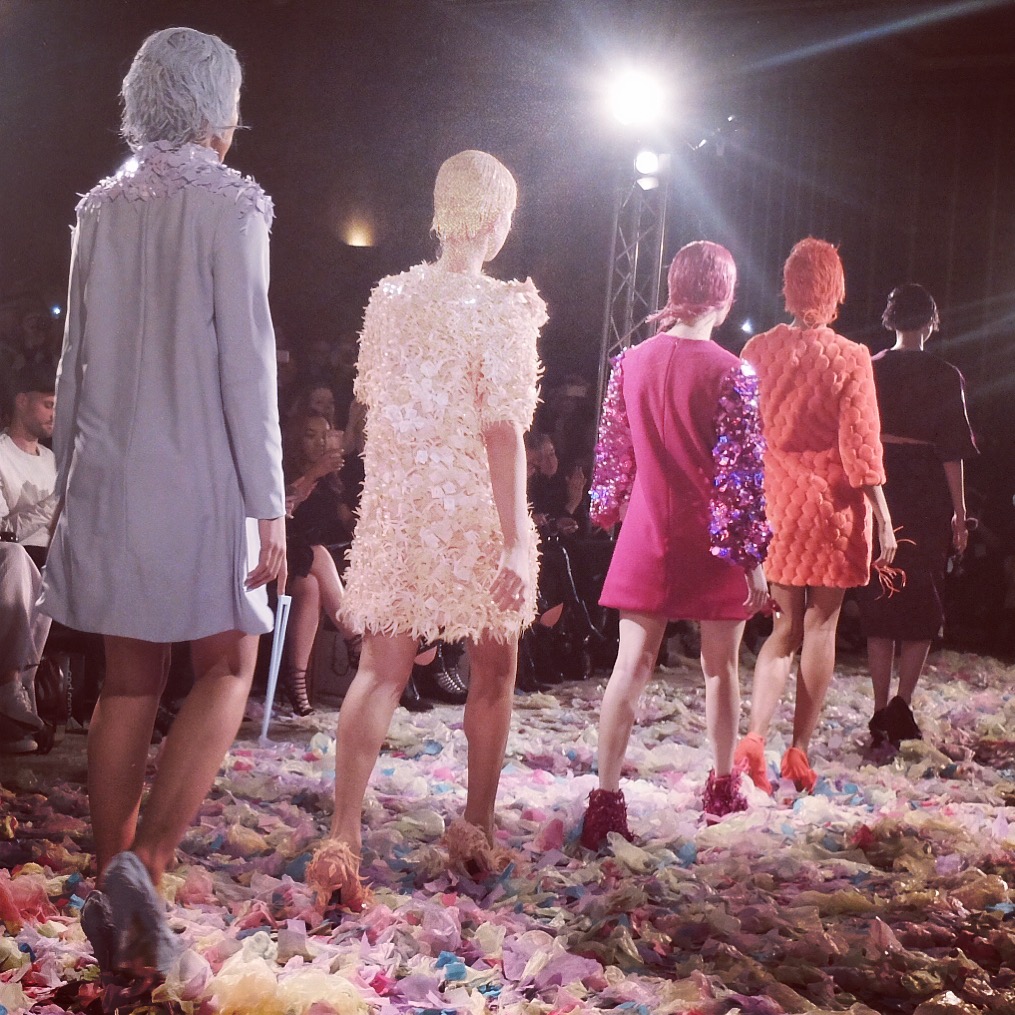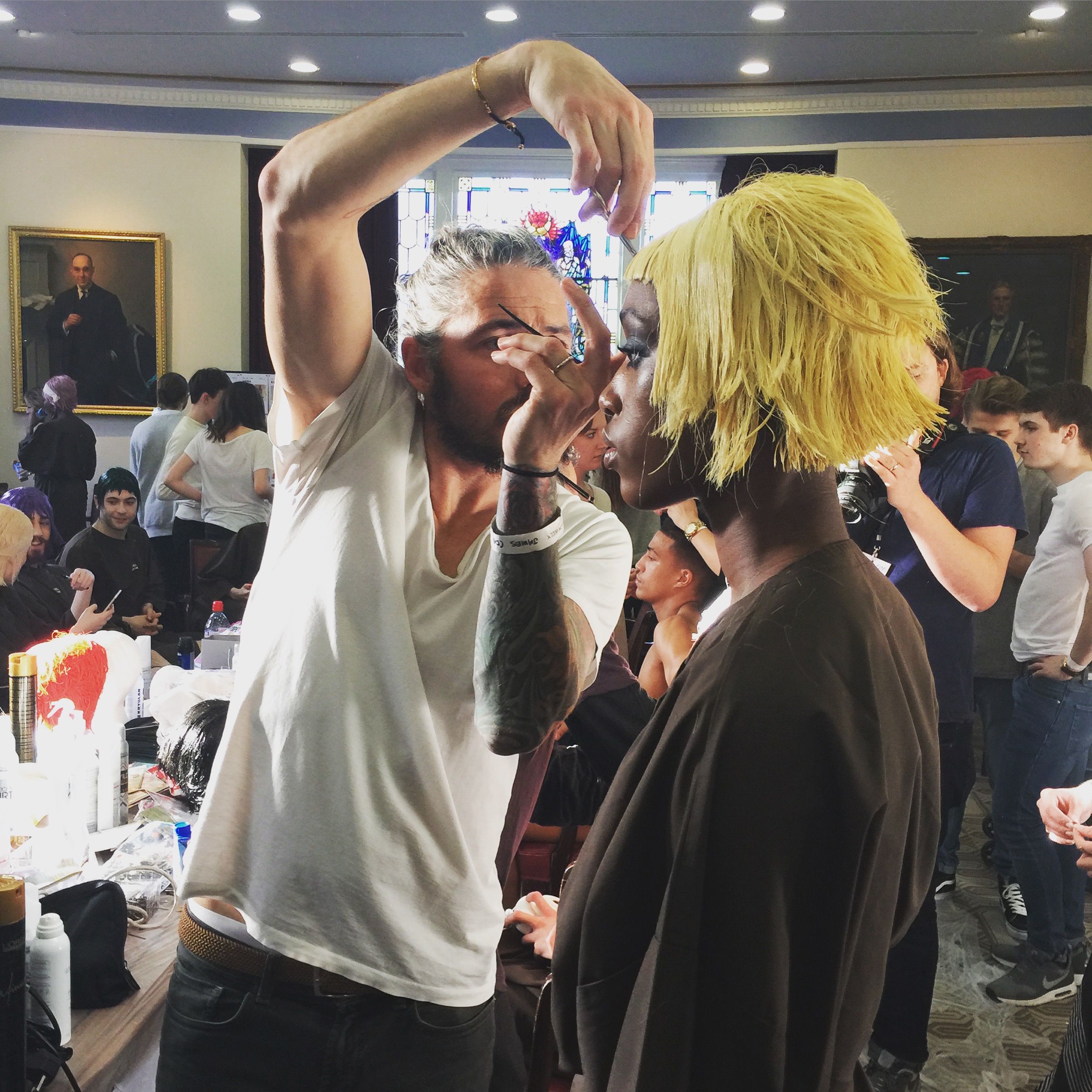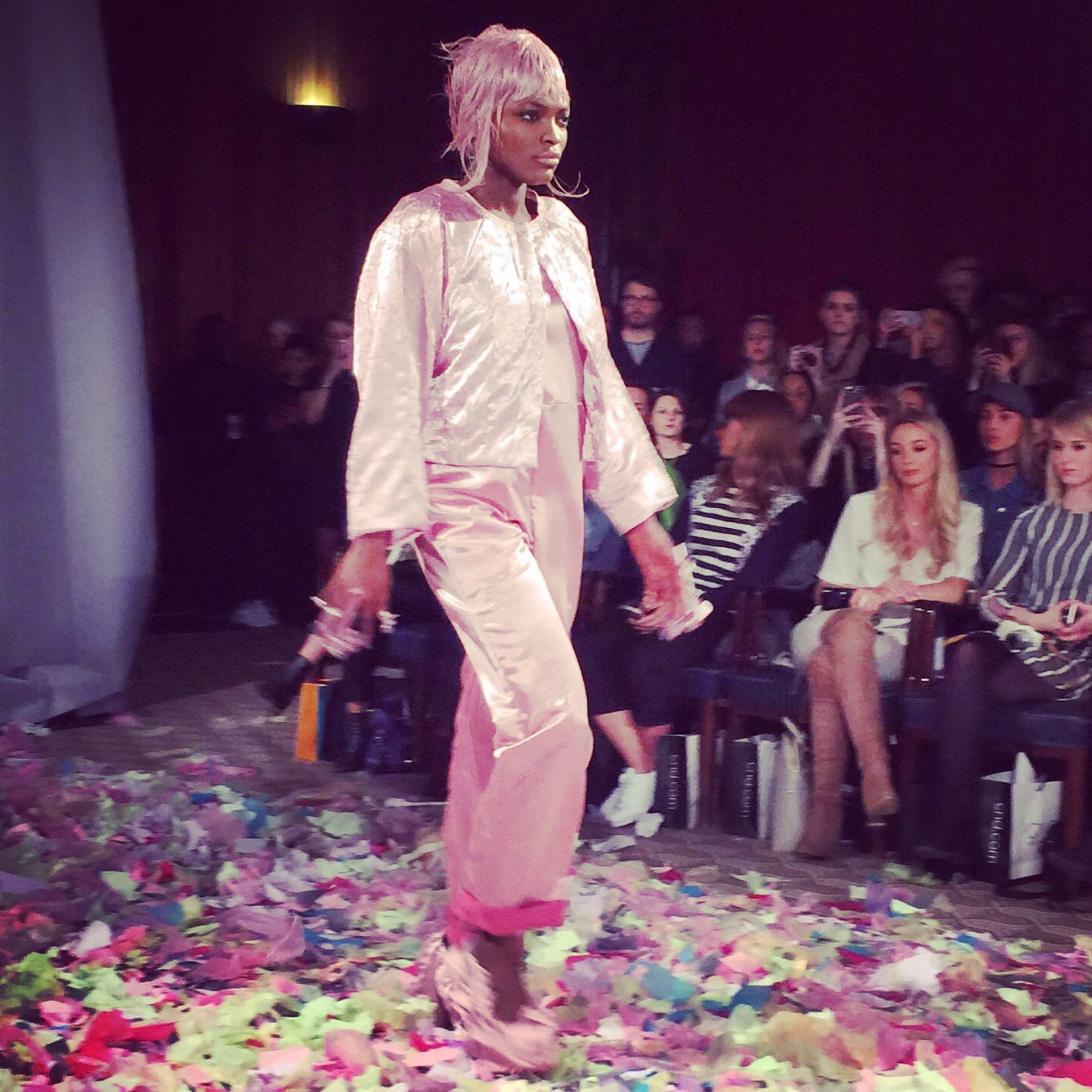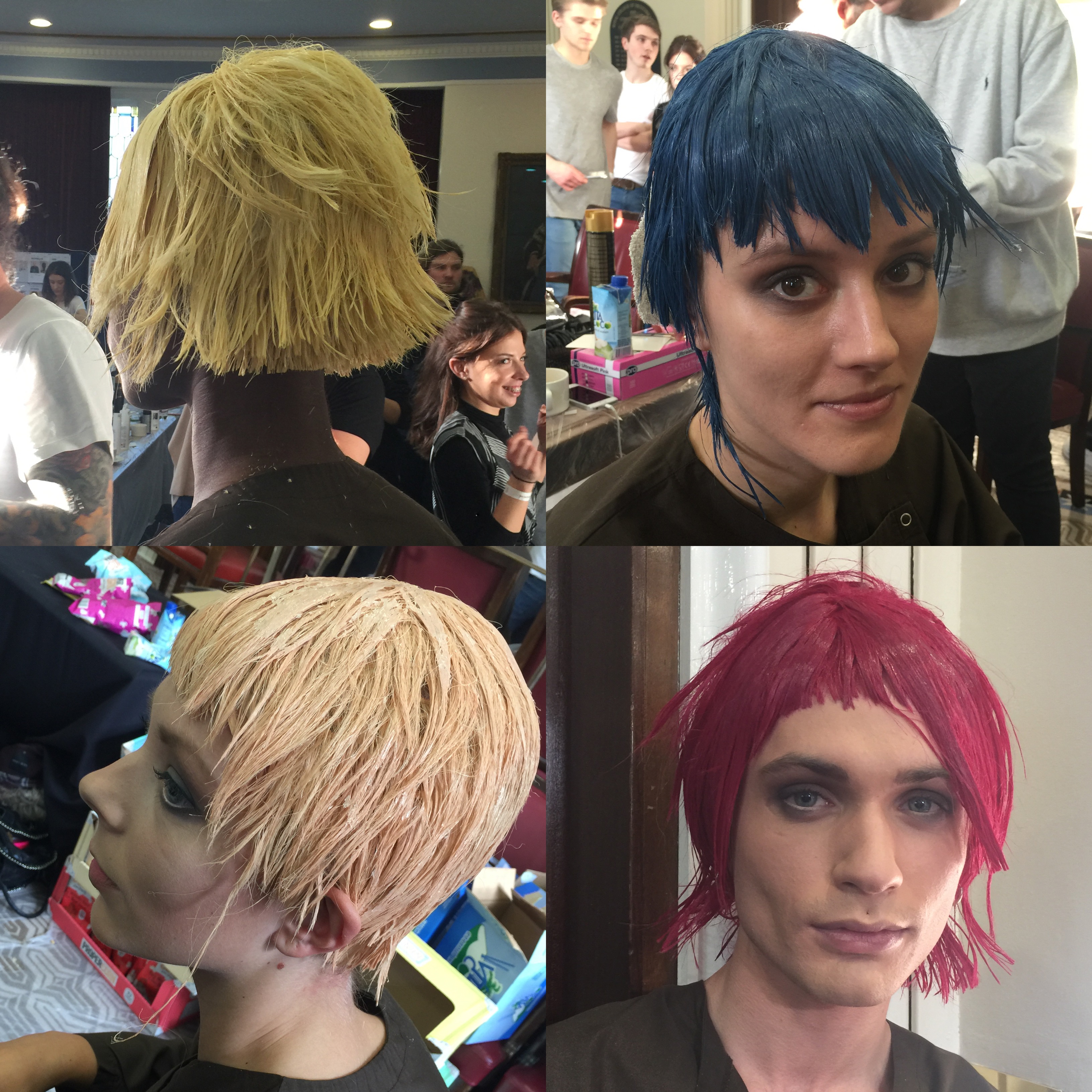 Vin + Omi had a quest to explore colour on the catwalk and express through their ever innovative Autumn Winter collection designs how street culture and high society will mesh together. Asking us to be apart of this journey and translate this message through colourful hair designs was a welcomed and truly amazing challenge, that for the third season in a row at London Fashion Week we were thrilled to be apart of!
Our super talented creative team took the brief and ran with it, creating show-stopping hair that everyone was talking about after the show!
After lots of hard work and prep to create 34 unique looks using 20 bottles of CND nail varnish per wig, 400 bottles in total! The team saturated the wigs in nail varnish and had about 60 secs to set it into the shape they needed to quite literally 'freeze it in time' as Lino describes the process and 'create hair that looks like its been caught in a storm and frozen stiff' says Joel.
'We had to think about who the Vin + Omi woman really is, she's confident, she's brash, she's not a 'fashion follower' but her look is current, she's an individual. So the 34 unique looks we created are all statement in their own right reflecting Vin+Omi perfectly.'
What a memorable show it was and a real honour to be part of the Vin+Omi journey! A huge well done to the Daniel Galvin creative team!