DISCOVER
DANIEL GALVIN
The Daniel Galvin salons offer world class colour services and beautiful, bespoke hairdressing. Daniel is an award winning colourist and has handpicked and trained his teams to deliver the very best personalised colour, style and experience. It is this exclusive training that guarantees consistency and premium quality in the finished result for every client. The Daniel Galvin business is family owned and led by two generations of uniquely skilled hair professionals. Each team member is respectful, inclusive and inspired to deliver a tailored style that supports a philosophy of natural beauty enhancement in hair.
THE PEEL BOUTIQUE
AT DANIEL GALVIN
We are very pleased to welcome The Peel Boutique to Daniel Galvin. Unlock your ultimate skin health with a wide range of peel treatments designed to maintain skin that appears bright and glowing. Peels stimulate new cell growth and to encourage healthy exfoliation and re-modeling of the skin. The Peel Boutique was founded by Dr Rabia Malik, a GP and aesthetic doctor.
LOVE YOUR HIGHLIGHTS
NEW COLLECTION
We are delighted to announce the innovative new Daniel Galvin – Love Your Highlights hair collection. Specially developed products for coloured hair.
"Highlighted hair needs customised products that nourish the more absorbent highlights. I have formulated my products to be kind to hair; we use the mildest ingredients possible to achieve the simplest effect for your ultimate beauty asset." Daniel Galvin
OUR

HERITAGE

Daniel Galvin has played a significant role in creating the modern hairdressing industry. Daniel is part of a hairdressing dynasty reaching back to the late 1800's and his personal approach to colour and hair have made him one of the world's hairdressing innovators. The flagship London salon is the hub of a premium hairdressing brand that has journeyed with Daniel from the swinging 60's to a world renowned profile. He is joined in the business with daughter Louise, and son James and his teams of skilled and trusted hairdressing professionals. Regardless of their previous training every staff member is trained in-house to ensure a consistent quality of work and a trustworthy premium standard of colour, cut and haircare.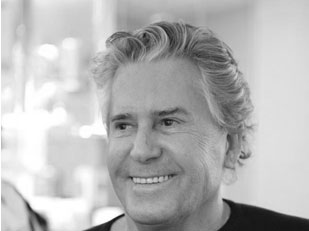 DANIEL GALVIN OBE
Founder
Hair colourist Daniel Galvin recently marked his fiftieth year in the industry, yet the Galvin name has been synonymous with hairdressing for over a century. Daniel's grandfather, father and his brother Joshua were both hairdressers and while Daniel was still at school, he spent his Saturdays sweeping the floors and hanging up the towels at his father's London salon….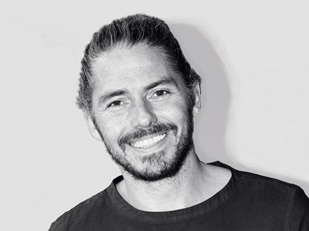 JAMES GALVIN
Style Director
Style Director James Galvin, Daniel's youngest son has returned back from Los Angeles where he ran an independent salon in West Hollywood. Now James is back you will find him at the flagship salon on George Street or at the new Kensington salon as he'll be dividing his time between the two. James takes a unique approach to modern hair cutting constantly taking inspiration from the ever changing street culture and art scene.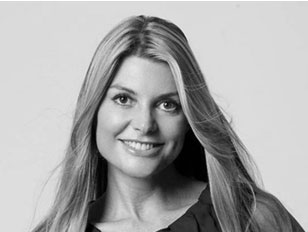 LOUISE GALVIN
Colour Director
Top Celebrity colourist Louise Galvin has over 20 years' experience in the hair care industry. Based at her father's famous Daniel Galvin salon in London, she has coloured the locks of countless fashion and beauty icons including Sophie Dahl, Samantha Cameron, Plum Sykes and Patsy Kensit. Louise's in depth knowledge of colour stems from training with her father…
News &

MEDIA

Daniel Galvin isn't just a renowned colourist but a brand with a rich film, fashion and photographic heritage reaching from the 1960s to the present day. To access more of the Daniel Galvin story, click on James Galvin's Blog for recent news and inspiration, find tips and how-to videos here or see Daniel Galvin and his amazing team in the press. See beautiful hair images in Portfolio or take a virtual salon tour of the Daniel Galvin West End salon.
Sign up for our newsletter
Daniel Galvin speaks to Huda Beauty about the secrets to...
LITERALLY THE BEST CUT AND COLOUR.