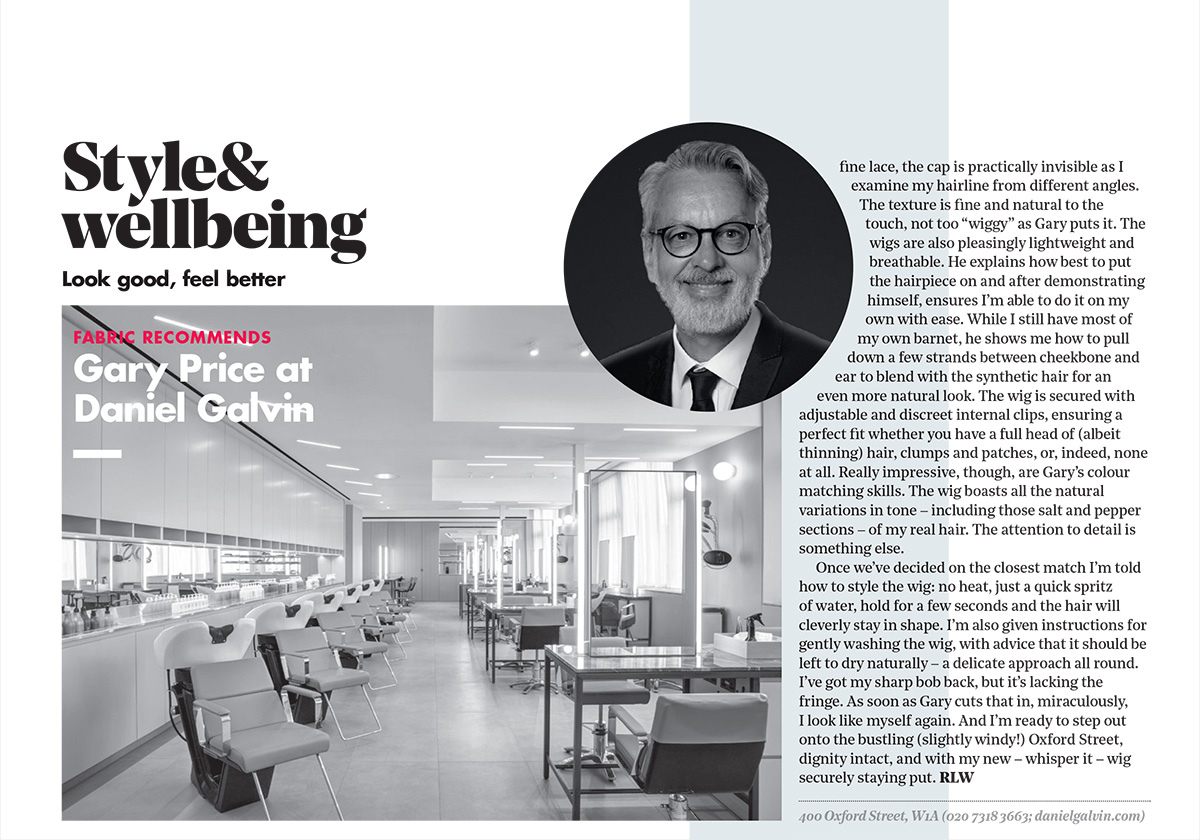 Fabric Style & Wellbeing. July August 2022. Fabric Recommends Gary Price at Daniel Galvin
When the author is faced with imminent chemo-induced hair loss, she knew she had to go to the best in the business. The article points out Gary Price is reliably accessible, which is exactly what is needed when juggling hospital appointments and navigating the weird side effects of said treatments. The first things she learns is to forget about all she knows about cheaper fashion wigs, as its a whole different level of make.
"As soon as Gary cuts that in, miraculously i look myself again. And I'm ready to step out onto the bustling (slightly windy!) Oxford Street, dignity intact and with my new – whisper it – wig securely staying put. RLW
Gary Price is the Wigs Director at Daniel Galvin Selfridges.
Learn more about the Wigs service