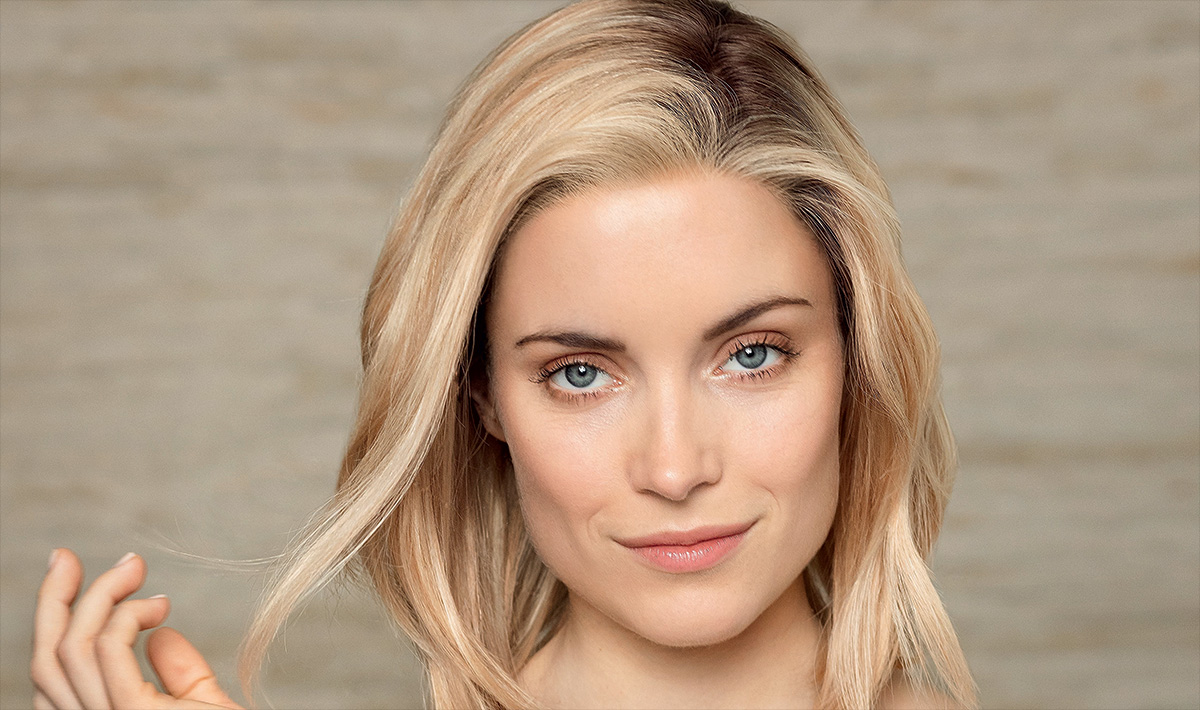 Image: ready to wear human hair wig by Gary Price.
As the Wig director and designer at Daniel Galvin Selfridges, i deal directly with clients on a daily basis who are about to undergo chemotherapy. This article is based on answering the three questions that I'm asked most often.
"Don't synthetic wigs look artificial?"
Advances in the technology have transformed the way in which synthetic wigs look. The new designs have virtually invisible lace fronts which create a realistic hairline, most also have a monofilament top which is transparent and breathable. The density and amount of hair has also been reduced to create a very natural shape. Unlike older designs they are cool and comfortable to wear. Synthetic wigs also come in a vast array of colours, from the natural and grey shades and others with balayage and dark rooted tones.
"Is a real hair wig the best choice?"
A real hair wig can be restyled, blow dried and curled, and generally lasts much longer than a synthetic one. Synthetic wigs are very low maintenance but on average will need replacing after 6 months. Real human hair wigs have a reputation for being hard to look after and style. However, this is only true when working with poor quality, or over processed hair.
Here at the Daniel Galvin i have carefully chosen collections that only use the best quality hair. I also give step by step instructions on how to care for both real hair and synthetic fibre wigs.
"Aren't good quality wigs very expensive?"
When I source new products for clients who are facing the prospect of hair loss due to chemotherapy I always take into consideration a wide variety of price points. Some clients think that they will have to pay a lot for the right wig. Here at the Daniel Galvin I have high quality wigs that range from £120.00 for synthetic through a variety of price points up to £1,500 for a top-quality lace front, hand knotted real hair. If we don't have exactly the right one for a client I am able to source wigs and hair pieces to suit the individuals' budget and requirements. These pieces can typically be ordered in for a client to try within a week.
It is a common misconception that because we are based in Selfridges that we will be prohibitively expensive, but we ensure that all clients are given as many options within their budget as possible. We also provide VAT exemption (20%) on any wig that is required for medical reasons.
For any enquiries or to book a consultation (check price) in a private room call us on 0207 3183663 or email Gary.price@danielgalvin.com
Gary Price – Medical wig director at Daniel Galvin.
Selfridges
400 Oxford Street